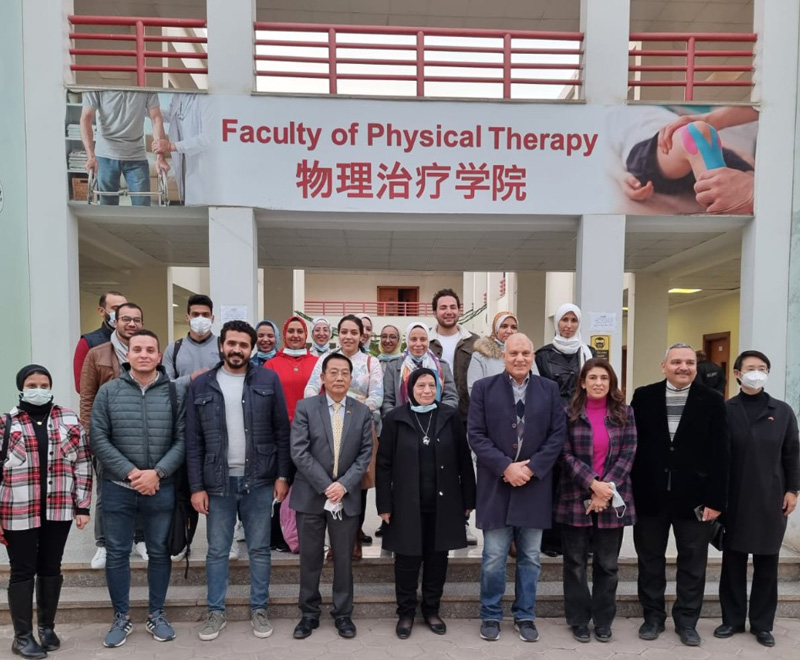 WELCOME

Faculty of physical therapy, Egyptian Chinese University, is the only faculty that integrates traditional Chinese medicines (TCM) into physical therapy curriculum.  We are the only faculty in middle east, Africa, and all over the world that teaches TCM in addition to Physical Therapy.
We have co-operation with Hebei Chinese Medicine University, Wenzhou Medical University, and Jiao Tong University Shanghai.  The cooperation includes students exchange, training, and workshops. We are a member of World Federation of Chinese medicine.
University life is not only for education, it also have students activities, community services activities, so that I encourage all of you to participate in these activities.
We are working on having our bachelor's degree to be equivalent to American DPT.  Finally wishing the best to all of you.