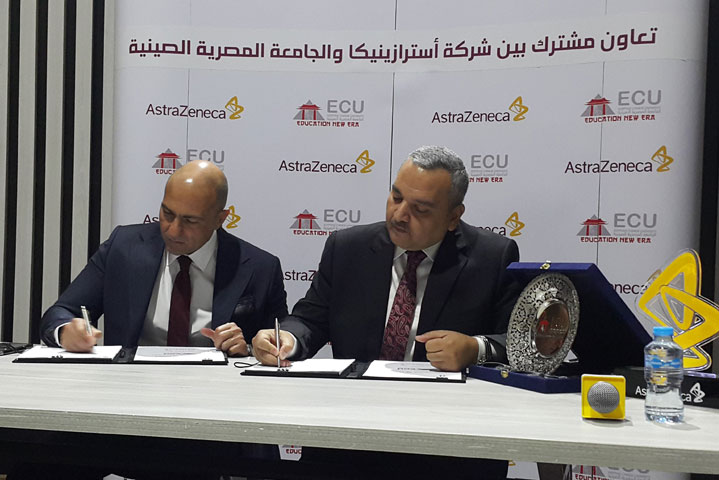 Egyptian Chinese University signs a partnership agreement with AstraZeneca
Under the patronage of Mr. Ashraf El-Shihi, the former Minister of Higher Education and President of the Egyptian Chinese University, a partnership agreement was signed between the Egyptian Chinese University and AstraZeneca, (represented by Dr. Hatem Al-Wardani; CEO of the company in Egypt) at a press conference on the sidelines of the first African Medical Conference in Cairo.
The agreement extends for a period of 4 years, subject to renewal, and includes 4 workshops to train students annually, in addition to an annual training program for 100 students from the Faculty of Pharmacy and Drug Technology for a period of two months (July and August). At the end of the training program, the student submits a project related to what he has been training on, according to which he obtains a certificate approved by the company for passing the training period.
The agreement aims to get acquainted with the latest scientific technologies, qualify the student and provide him with the skills he needs to keep pace with the requirements of the labor market