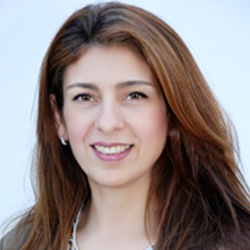 أ.د/ رشا الخولي
نائب رئيس الجامعة
Prof. Dr. Rasha El-Kholy
Vice President for Education and Students' Affairs
Prof. El-Kholy has 25 years of experience in the fields of sustainable development, water resources management, Water Energy Food WEF nexus, environmental protection, entrepreneurship and community service. Currently Prof. El-Kholy is holding the position of Vice President for the Egyptian Chinese University ECU for Education and Students' Affairs.
El-Kholy is a Senate of the Euro Mediterranean University EMUNI. With her wide exposure to Egyptian and European education and research she has formulated and presented curricula, bylaws, developmental programs, and policies for the consideration of many engineering faculties of private universities based on innovative approaches with relevance to real life cases.
Dr. Rasha has managed many local / foreign research projects funded by EU (Tempus, Erasumus+, H2020, Prima, Italian Development Cooperation) and several Egyptian Agancies (ASRT, STDF) . She also served as a short-term international consultant and trainer for the Food and Agriculture organization FAO-UN and is deeply involved with several international organizations.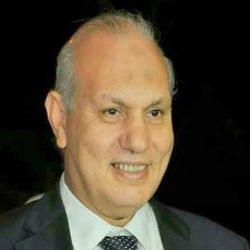 أ.د/ سامي عبد الصمد
عميد كلية العلاج الطبيعي
Prof. Dr. Samy Abdel Samad Nasef
* Dean of faculty of physical therapy, ECU
* Former Dean of physical therapy, Pharos University, Alexandria
* Former vice Dean, faculty of physical therapy, Cairo University
* WFCM committee member
* Chairperson of scientific sector, GPTS
* Licensed physical therapist, WCPT, USA
* Licensed Wound Care Specialist, FAWM, USA
* Licensed Kinesiology Tape lecturer, South Korea
* Associate editor in Journal of advanced research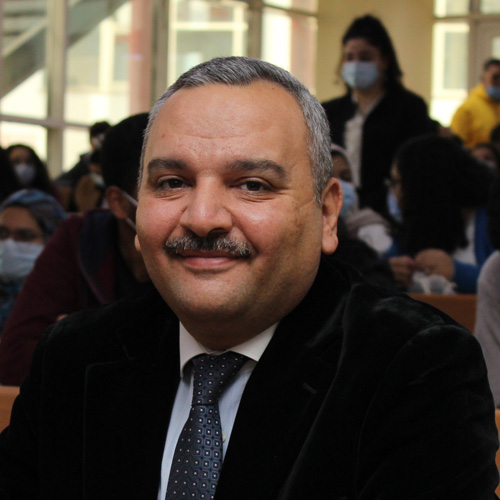 أ.د/ مينا تادروس
عميد كلية الصيدلة وتكنولوجيا الدواء
Prof. Mina Tadros
Dean of Faculty of Pharmacy and Drug Technology, ECU
Dr. Mina is an external reviewer on higher educational institutes for the National Authority for Quality Assurance and Accreditation of Education (NAQAAE), a member of the Arab Pharmacists Union (APU), a member of the Arab Board of Pharmacy Specialties (BPS), a member of the American Association of Pharmaceutical Scientists (AAPS) and a reviewer for the scientific committees for promotion of staff members in the Supreme Council of Universities (specialty: Pharmaceutics) and the Egyptian Atomic Energy Authority (specialty: Biological and medical sciences).
Dr. Mina was an ex-vice dean for community service and environment development affairs, ex-acting vice dean for postgraduate studies and research affairs, and ex-director of drug manufacture unit at Faculty of Pharmacy, Cairo University (FOPCU). He was an ex-member of the supreme committee for medicines at Cairo University hospitals, and an ex-member of the Egyptian Drug Authority (EDA) scientific committees for (i) Evaluation of bioavailability and bioequivalence studies, (ii) Assessing the quality of documentation of pharmaceutical products, and (iii) Registration of pharmaceutical products via CTD.
Dr. Mina received his Ph.D. degree from Cairo University in 2006. Since then, he participated in the delivery of many undergraduate and postgraduate courses in Cairo University, MIU, MSA, FUE and ECU. He is a co-author of +45 manuscripts dealing with the development of novel drug delivery systems (Scopus h-index 18, Google scholar h-index 19), a co-supervisor and a committee-in-charge member in +35 master and Ph.D. theses in Cairo University, a peer reviewer for +25 Scopus-indexed journals, a co-inventor of 2 patents, a co-participant in 2 funded research projects by the Academy of Scientific Research and Technology (ASRT), and the winner of Dr. Makram Mehany award for scientific creativity in life sciences in 2018.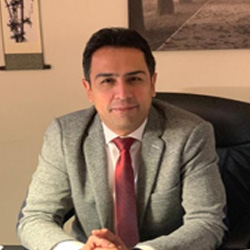 أ.د/ أشرف حلمى
عميد كلية الاقتصاد والتجارة الدولية
Ashraf Helmy, He is a professor of economics with +20 years of teaching and lecturing experience, +7 years experience in academic leadership, +10 years of professionality in developing feasibility studies, and a massive number of research papers as an author, supervisor, and referee.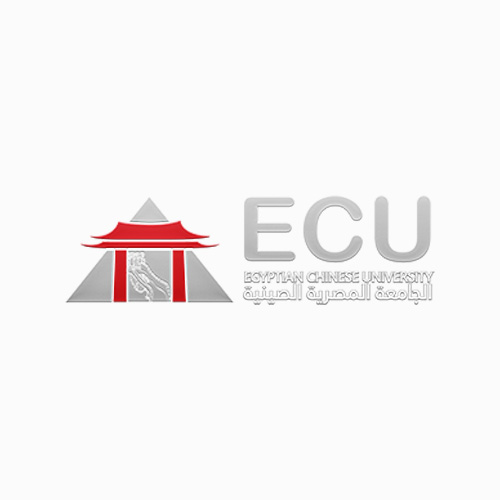 أ.د/ -
عميد كلية الهندسة والتكنولوجيا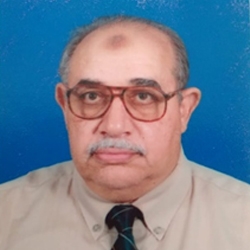 أ.د / رضا البرقوقي
المستشار العلمي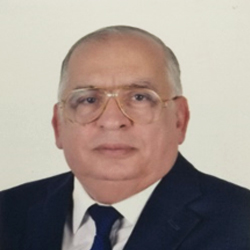 أ.د/ عصام خليفة
المستشار العلمي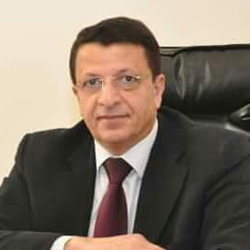 أ.د/ عادل درويش
المستشار العلمي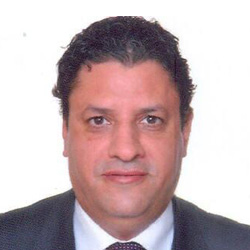 أ.د أشرف درويش
المستشار العلمي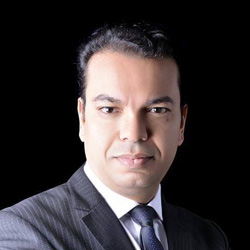 د/ أمير السعيد
أمين عام الجامعة
Dr. Amir El-Saeed, Secretary General of the Egyptian Chinese University
Academic Qualification:
Honorary PhD "International Law" – University of Baku – Azerbaijan
Bachelor of Laws – Ain Shams University
Training courses:
(2022) Methods of Thinking and Future Studies – Nasser Military Academy Center for Strategic Studies
(2022) National Initial Strategic Studies Course – Nasser Military Academy "National Defense College"
(2022) Crisis Management and Negotiation Course – Nasser Military Academy "National Defense College"
(2020) Strategic Planning Course for Academic Leader, Training and Development Center – Egyptian Chinese University
(2010) An in-depth course for preparing an international arbitrator – Faculty of Law – Ain Shams University, International Arbitration Center
(2010) the specialized course in preparing the international arbitrator – Faculty of Law – Ain Shams University – International Arbitration Center
(2010) Certificate of Appreciation from the International Lawyer Association and the African Lawyer Association.
(2009) a specialized course in contract drafting and real estate registration
(2007) Arbitration course in petroleum and gas disputes